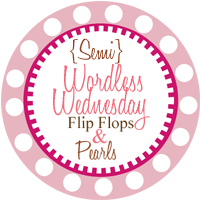 I am excited to join up with Daphne again for Semi Wordless Wednesday.
Spring Weddings
I had two weddings to go to this spring.
My friend Juli and her new hubby Bobby. It started raining halfway through the ceremony.
My sweet cousin Lindsey and her new hubby Josh. Brave guy marrying into our family (he is a doll).