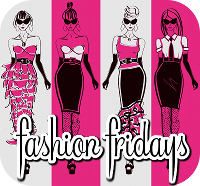 I am joining Kori over at Blonde Episodes for Fashion Friday. Kori is into vintage items so I thought I would pull something out from that theme myself this week.
I went with styles from the 1920s.
Wouldn't these be fun to hit the beach in?
Ready for a date?
I hope everyone has a great weekend.