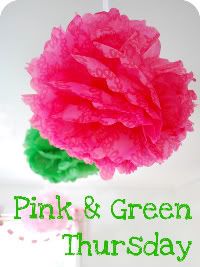 I am excited to join Ms. Trish in another Pink & Green Thursday.
I picked something I am hoping to put to use very soon. We have had some dreary cold weather in Memphis this week.
These just scream summer to me
Not sure if these would be more fun for Mardi Gras or Beer fest
And who couldn't use a bit of 80s fun on a Thursday.