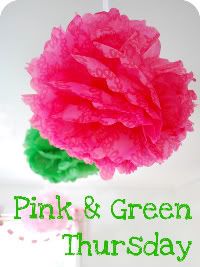 I am excited to join Trish for another Pink & Green Thursday.
This week is a movie edition. I didn't realize it would be so hard to find women dressed in green.
What would it be without the lovely Scarlet & Rhett.
The adorable Shirley Temple
Can't you hear Marilyn singing Diamonds are a Girls Best Friend?
The beautiful Princess Grace
The Italian beauty Sophia Loren
Audrey playing Eliza Doolittle
Maureen O'Hara