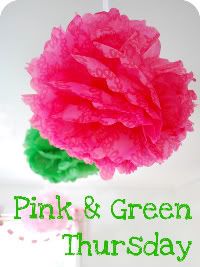 I am joining Trish over at Pink Preppy Lilly Lover for another edition of Pink & Green Thursday.
This week I chose martinis. I love martini glasses. And dream of one day having room in my house for a Christmas tree filled with the Lolita mini martini glass ornaments.
Don't these desserts look yummy in the martini glasses.
And since it is still so cold I couldn't help throwing this one in.