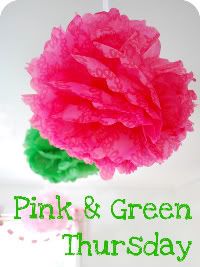 I am linking up with the lovely Trish for another edition of Pink & Green Thursday.
All the cold weather has me dreaming of warm weather and all the fun things you can do outside. So this weeks theme is picnics.
Isn't this a cute picnic basket?
Everything you need in green.
Wouldn't a little girl just love this in their backyard?
classic wicker picnic basket.
Loving the martini glasses with this set.
And a sweet pink set.
Have a wonderful Thursday!!! One more day until the weekend.